CrossFit Cape Cod 07/04/2022
CrossFit Cape Cod – CrossFit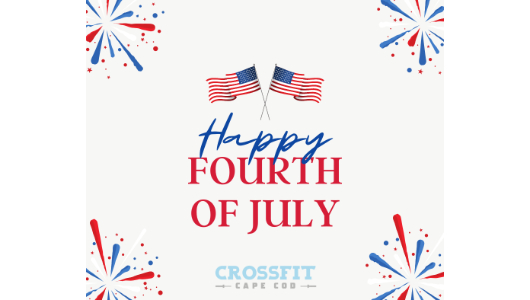 Wishing each and every one of you a wonderful, safe and happy 4th of July!!!
1775 (AMRAP – Rounds and Reps)
60-Minute AMRAP of:

17 Power Cleans, 135#

75 Squats
Unload the barbell and carry it 200 meters away.

Return to the plates and then carry one forward to the barbell.

Retrieve the second plate, carry it forward and reload the barbell for the next round.
Complete with a partner!
Possible Modifications:

Scale to AMRAP x 30 MINS or 45 MINS

Power Cleans L2 (115/85) L1 (75/55)